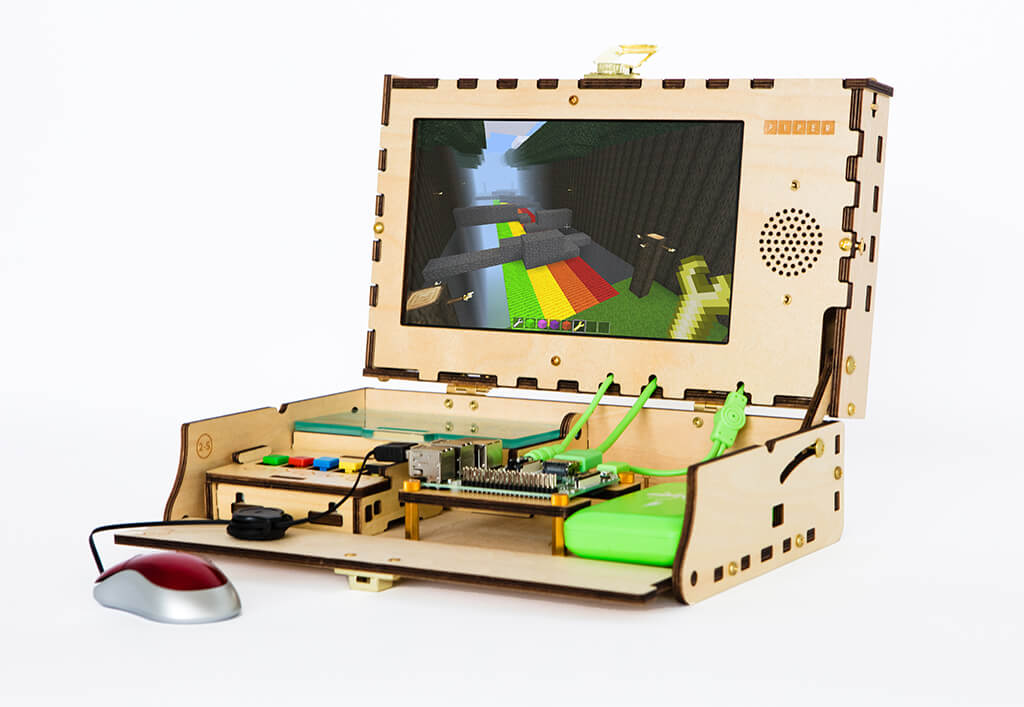 STEM Inside & Out: The Piper Computer Kit is a revolutionary learning system that teaches engineering and programming through a combination of engaging storyline, physical building, project tutorials and the Raspberry Pi Edition of Minecraft. It comes with everything kids need to build their own fully functional computer. But it was too expensive and not ideal for kid asssembly. So Piper asked me to re-engineer the Piper Computer Kit 2: an integrated build-it-yourself speaker and amplifier, new 9" monitor graphics explode on screen with the new 9" monitor with a 1024x600 screen resolution, and re-engineer structure that ensures multi-rebuilds.
THE ORIGINAL
This is the first re-design of the Piper Kit since its release through Kickstarter. The original goal was to lower the cost of materials and integrate the product better into schools without disrupting the original layout. Next steps for the Kit is to completely rethink the software to hands-on UX, physical layout, & find cost affective ways to introduce new technology.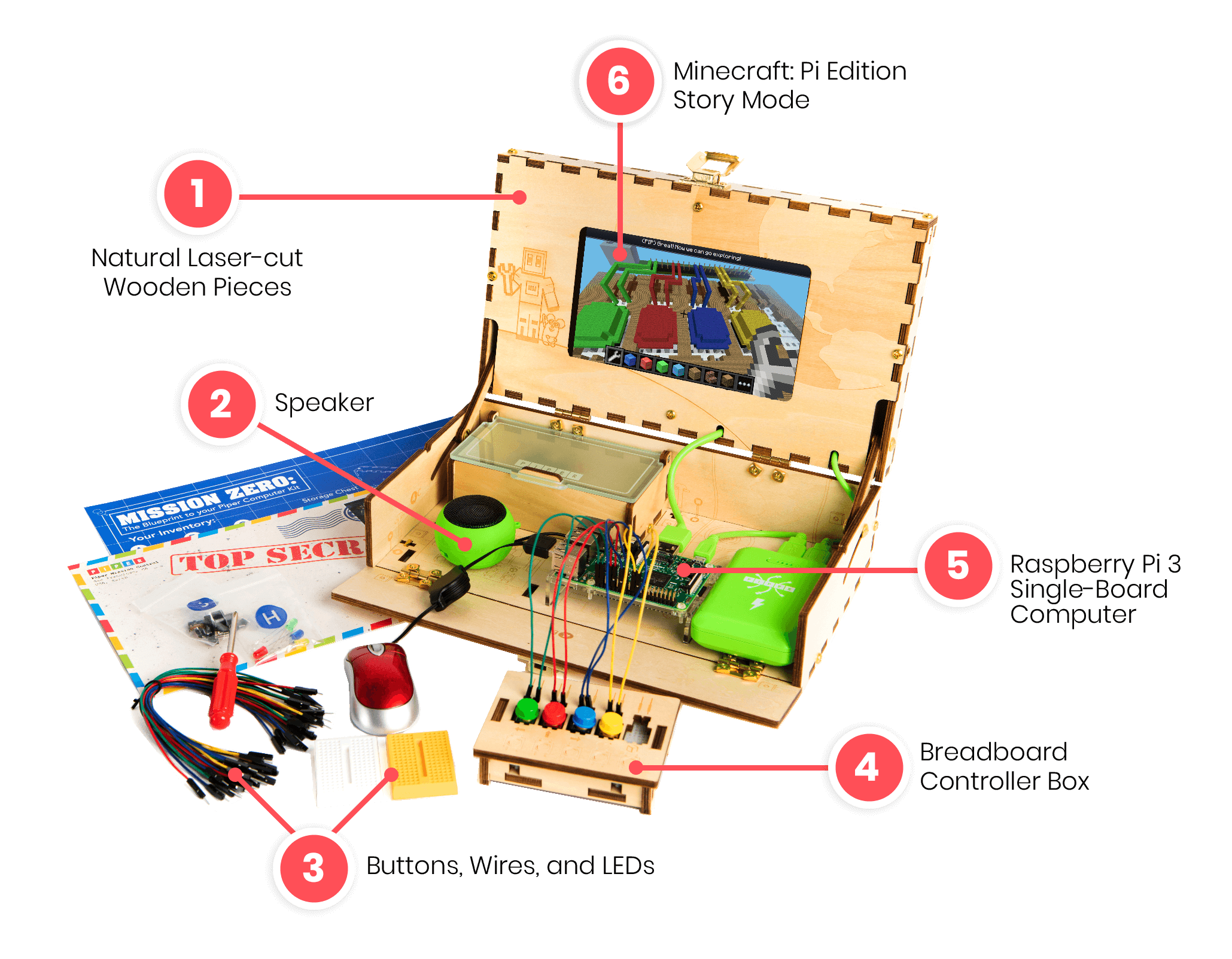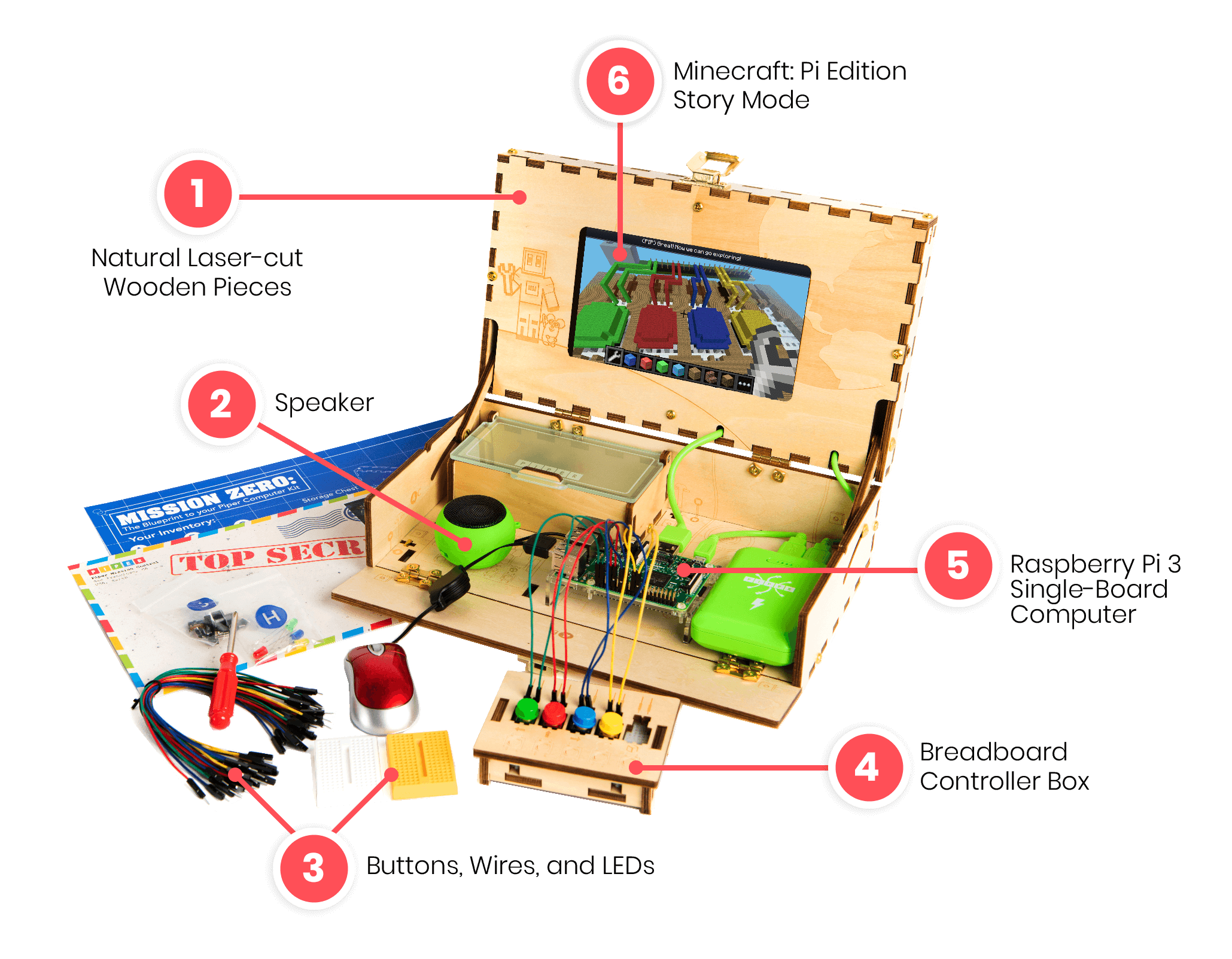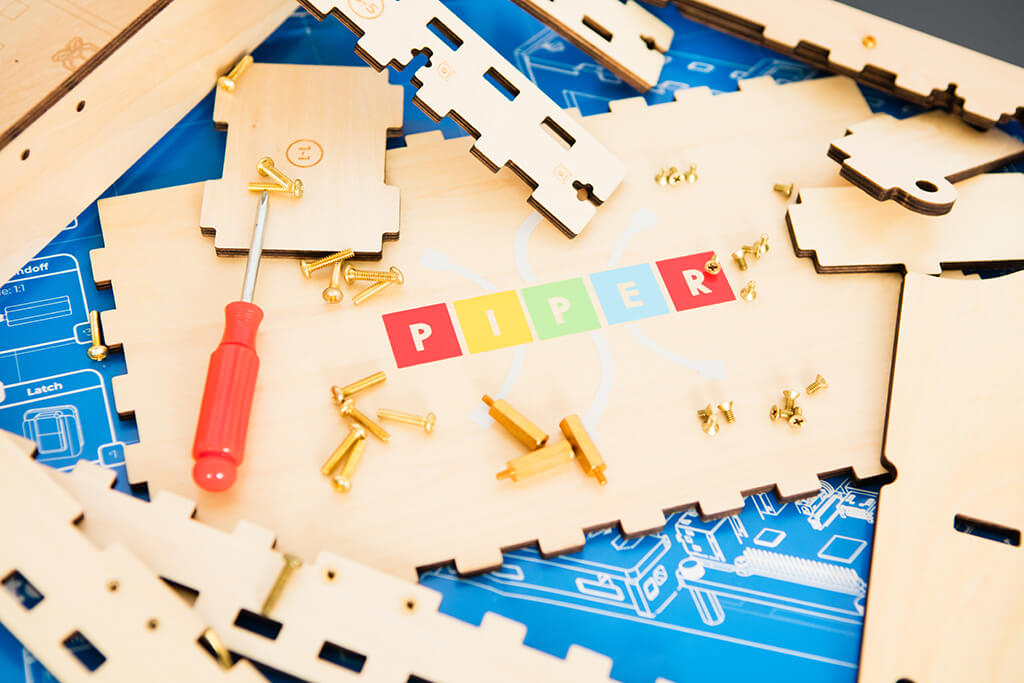 RE-ENGINEERED
The new kit structure was engineered by me to be 200% more kid-proof, passing every drop test. The wooden pieces no longer splinter during the reassembly process due to increased edge widths, fillet edges, & maximized hole distances. The unlimited rebuilding & durability is a must have for multi-semesters of use. Also all tolerance based fits were removed to significantly reduce production failure rates. The overall improved structural integrity has increase the product's use cycle by 5+ years.
INTEGRATED
At all user tests, kids complained about the labor intensive process it was to charge the original external speaker. I saw a design opportunity with an integrated speaker to not only improve the user experience,  but also add to the kit's teaching points. Kids learn how to assemble from scratch their own DIY speaker, amplifier board, & volume control dial. The redesigned greatly improved the computer's overall sound quality becoming a welcomed surprise side affect.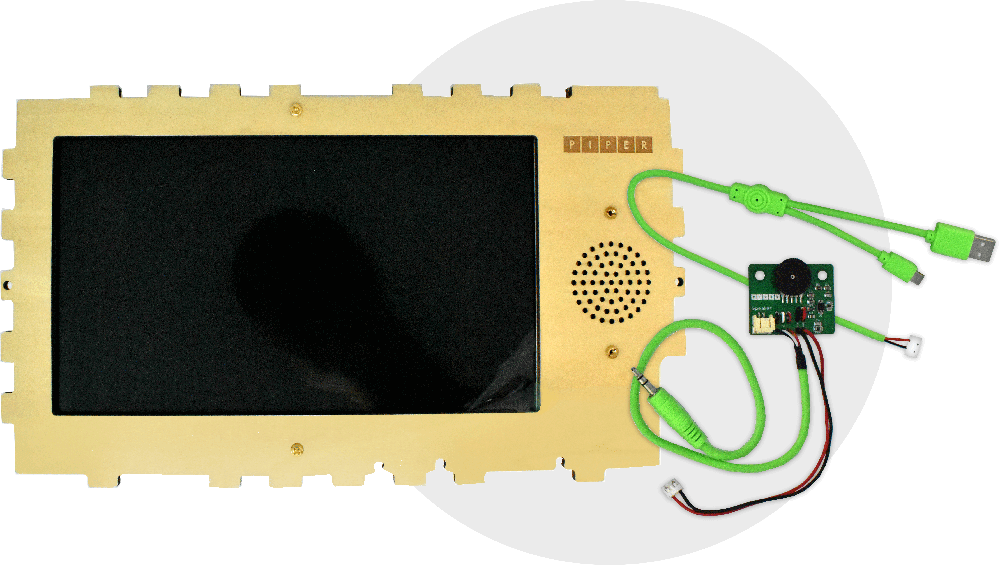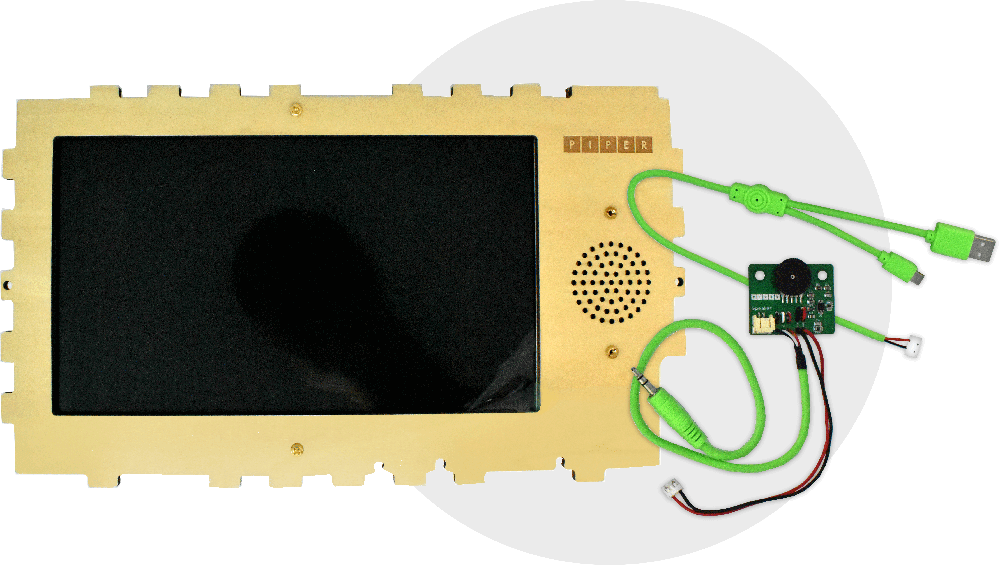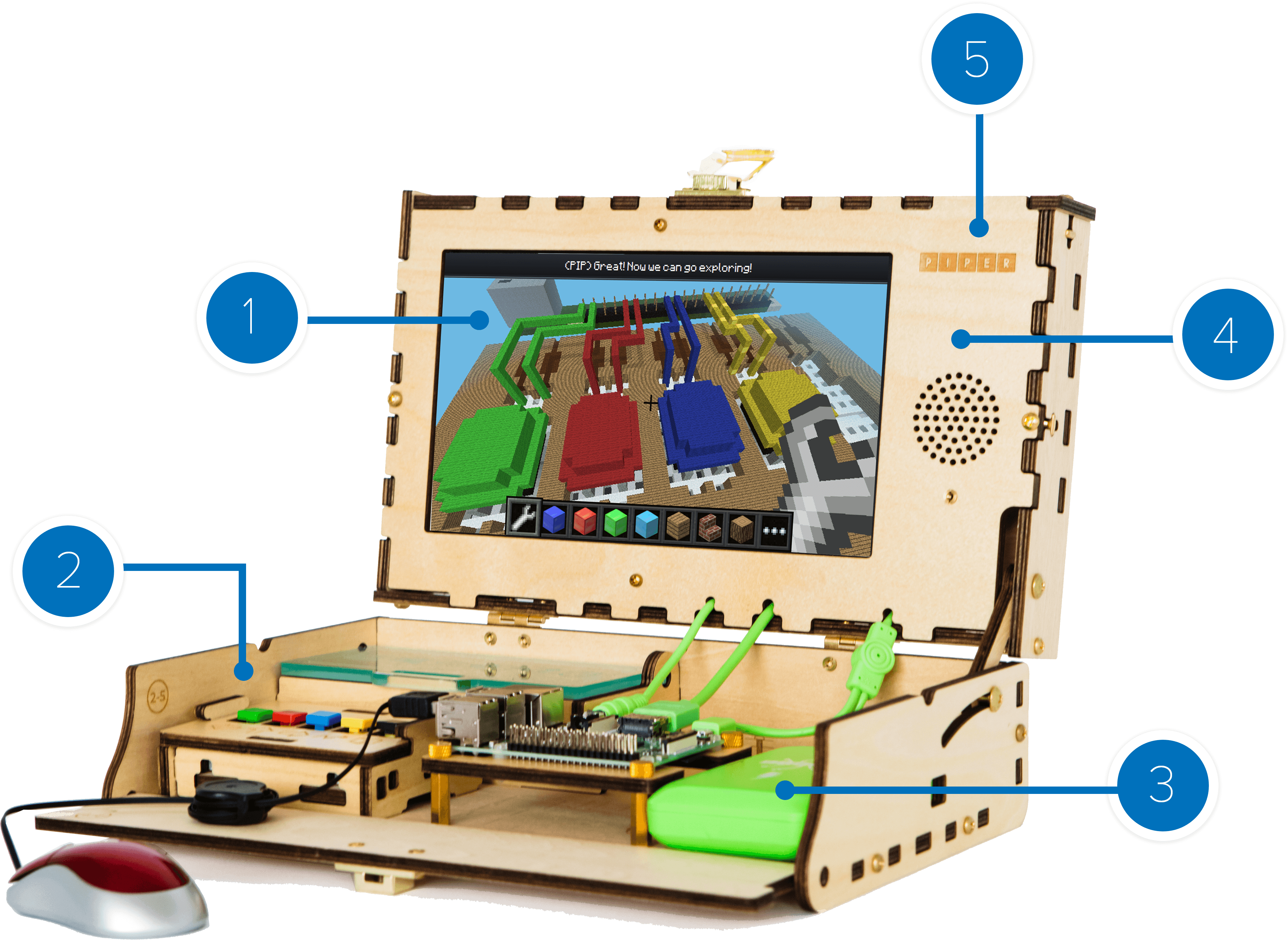 TAKE A CLOSER LOOK
1) Redesigned support structure for 9" screen integration
2) Re-engineered wooden pieces for 200% more durable structural integrity
3) Redesign of electrical wiring to enhance user experience & reduce production failure
4) Introduced integrated DIY speaker
5) Introduced integrated amplifier & volume control